I worked for 10 years as a military contractor designing military equipment to survive nuclear blasts. in December 2016, the company I worked for told me that I would have to move to Virginia to keep my job. I respectfully declined, knowing that I was ultimately called to serve the Southern Oregon community. While at the Real Mother Goose store in Portland on Black Friday, I got the idea to build golf putters out of burl wood. I called my friend Greg Dahl at Oregonburls.com, acquired some Olive burl, and made two prototypes. Within one week of the idea, I had putters in golfers' hands. They loved the feel, and I knew we were on track. We don't use any CNC machines, only saws, sanders, and a drill press. Our decades of experience with engineering and woodworking ensure tight tolerances and deadly accurate putters.
Within 3 weeks of the first idea, we had been invited to the PGA Merchandise Show by our friends at The Puttskee. Golf.com did an article on the best new products at the whole show, and chose ours as first. We were definitely the newest, but to be at the top of the article was unreal. Our local paper put us on the front page, and then we were invited onto the Next On The Tee Podcast. We've been to the Greater New England Golf Expo, Portland Golf Expo, the Seattle Golf Show, and the Dallas Golf Show. I love watching people's reactions when they expect the gorgeous putters to feel lousy, only to comment "how does this feel so good?
We hired our first employee back in January of 2016, Brett Lucas, who happens to be a woodworker that loves golf. We've now got a few more, and we spend each day hand-crafting one-of-a-kind masterpieces that drain putts, look like art, and help build our community in Grants Pass, Oregon. One of our mottos is to always buy the closest thing, not the cheapest thing. Buying a Bradley Putter means that you support American-Made, American-Sourced, and Family-Run Small Business in Small Town America. We stand behind our products, and know that you will love your putter as much as we loved hand-crafting it.
Bradley Converse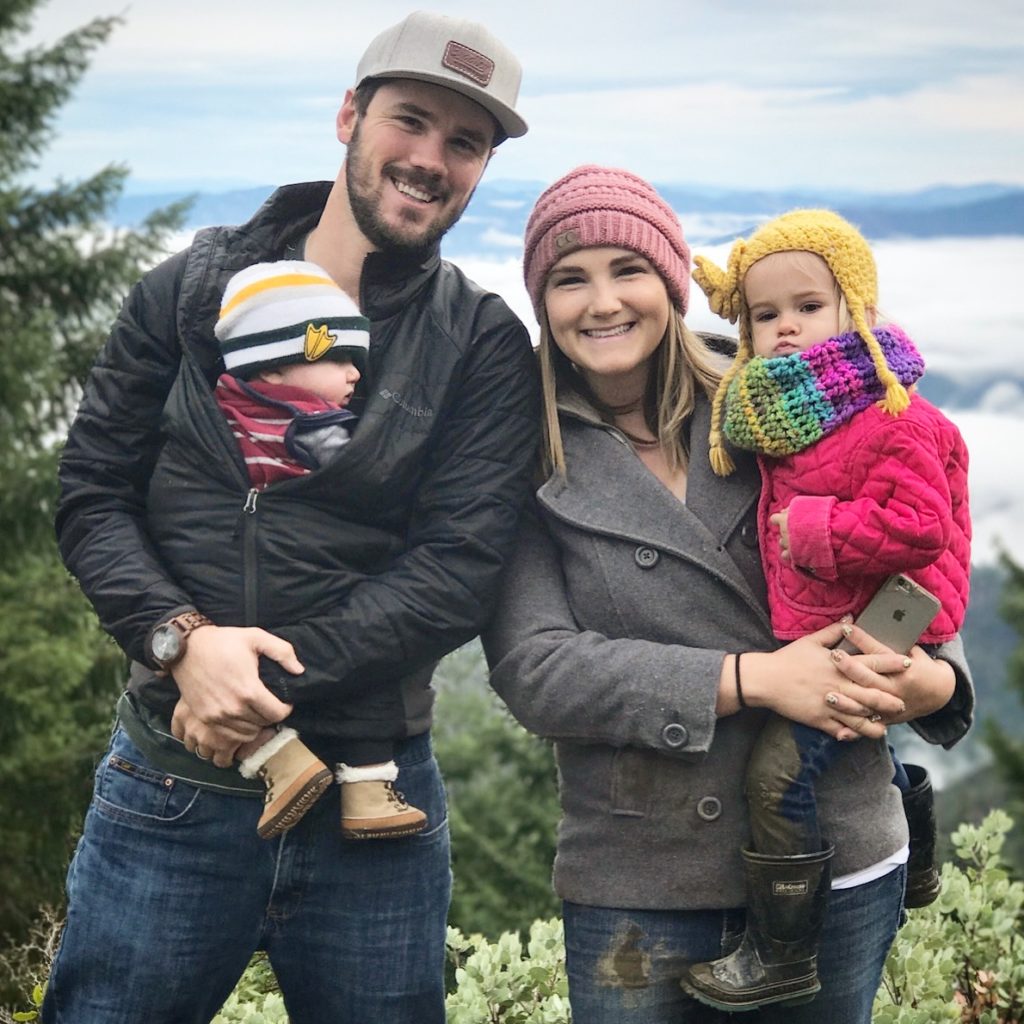 Bradley Putters aren't just gorgeous. They have consistently replaced high-end putters in golfers' bags, and are the day-to-day gamers of several putter collectors. This isn't a novelty. Here's the simple scientific explanation of why.
Our wood is stabilized, which means that the air has been removed and replaced with a hardener. This increases the hardness and density of our woods by 50%. It will be unaffected by the elements and normal use.
Our wood is as hard as brass, while being 12% of the density. This means that we get a soft, responsive feel, and can control the overall weight using internally placed lead, which gives us full control over the engineering properties. We also don't need to mill the face, which only makes the face feel softer on a steel putter.
When a putter strikes the ball, it creates an impulse shock that distills into the natural frequencies inherent within the head. Those oscillations excite the air, producing sound, and also travel up the shaft, translating into "feel". A center hit produces mainly lower frequencies, while an off-center hit excites the higher frequencies. In a steel putter, the natural frequencies are basic and muddy. What this means is that a center-hit will feel very similar to a slightly off-center hit. This is great for when you're trying several putters at the store and you choose the one that feels best, but you will mishit putts and not know it.
With a Bradley Putter, the chaotic, low-density wood and several small, precisely placed high-density internal weights modify the natural frequencies of the putter, making them clear and diverse. This means that a center hit feels amazing, while a slightly off-center hit is noticeable on the hands and sounds more "tinny". The feedback allows you to dial in your swing and hit the sweet spot much more consistently, which translates into more accurate distance control.
Those several weights increase the MOI compared to a single-density putter of the same shape, which provides more forgiveness on off-center hits and stability during the stroke.
These putters are game-changers. They look like a work of art, and they are deadly on the greens. They are as much a conversation piece as they are your new favorite club in the bag. I went from being a curious skeptic to being a diehard fan.
On the course, this putter was amazing.  The first time on the course in a month, I made 4 birdies with it and only had 26 putts. The feel and ease of alignment made this putter one of the best we have tested.  And it is the best looking putter we have ever used.
First, very impressed with the quality and craftsmanship displayed in this putter. It's something I'd be proud to own and show off. Secondly, I'd put this in my bag tomorrow for my weekly game with my buddies and have them drool with envy. I'd feel confident in using it to get around the course and make some putts.